Heidelberg Heart of Print
We want more
We have a
heart for print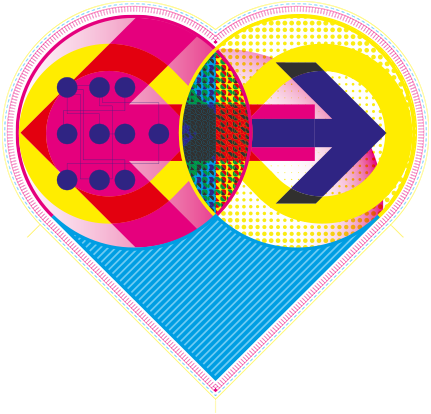 To us more means

continuity

and

change.
To the printer
we offer: unchanging
quality for
changing
customer needs.

+

Dieter Heer,
Heidelberg

installation foreman,
Heidelberg, Wiesloch-Walldorf

+

Katie Rocaries,
Heidelberg

CEO Heidelberg CIS,
Moscow

+

Qi Jun,
Heidelberg

Supervisor Final Assembly CD 102
Heidelberg Graphic Equipment Shanghai,
Qingpu, China
Dieter Heer, installation foreman, Heidelberg, Wiesloch-Walldorf
Dieter Heer first got to know what he calls the "Heidelberger Geist," (Heidelberg spirit) 19 years ago when he joined the Heidelberg team at the Wiesloch-Walldorf site. Since them he has come to embody it. He received special training for the installation and service of Heidelberg presses at the Wiesloch site, and approaches his job precisely and seriously, like the machines he has come to know inside out. Although he is stationed in Wiesloch-Walldorf, he is hardly stationary. He travels around the world to install Heidelberg presses on location. His exact job? "Installationspate" is his answer, which translates as installation godfather – the man who makes sure it is sure. Today his specialty is the very large sheetfed offset press format. A modern six-color printing press weighs about 180 tons, has as many parts as a jumbo jet –and takes a lot of experience, know-how and about eight weeks to install.
Katie Rocaries, CEO Heidelberg CIS, Moscow
If you listen carefully, you can hear two hearts beating inside Katie. One heart beats for Heidelberg; the other is the heartbeat of her first child. Due date: July 14. She worked at Heidelberg in Germany, USA, France and in Russia and Vienna before becoming CEO of Heidelberg CIS back in April 2011. Heidelberg CIS was founded in 1996 and is a market leader in the growing economy of the CIS states, with over 50 percent market share in sheetfed offset and about 30 percent market share in the prepress area. Based in Moscow, Katie is responsible for 14 countries with 14 local offices throughout Russia and the CIS. The hardworking mother-to-be speaks four languages fluently. The challenge for a top executive working in foreign countries is great. Katie sees it this way: "Home is where you make it. Challenges and changes are inevitable and not controllable, important is to accept them and manage them faster than your competition, customers and business. Security is superstition, democracy politeness, and life should be a daring adventure. The best moments are when the body or mind is stretched to its limits …!" Katie joined Heidelberg in 1994 after studying business at the Chamber of Commerce of Paris.
Qi Jun, Heidelberg, Supervisor Final Assembly CD 102 Heidelberg Graphic Equipment Shanghai, Qingpu, China
Qi Jun, also known as "Shark," was born in Shanghai, China, about 40 miles from the Heidelberg site in Qingpu. He received his engineering training at Shanghai Publishing and Printing College in 2011 and joined the Heidelberg team back in August 2006, just shortly after Heidelberg set up its own production site in 2005. The first presses were built in 2006. Today, more than 450 employees work at the Qingpu site, producing high-quality standard machines for Chinese customers. Heidelberg was the first, and remains the only, foreign printing press manufacturer with its own production site in China. Since the site was built the Chinese market has continuously grown more important for Heidelberg: China is currently Heidelberg's largest single market. Shark's importance at the site has also grown: The 32-year-old started as an operator for the SM 52 and has worked his way up, and is now responsible for the final assembly of the CD 102. A keen photographer, Shark is also a smartphone fan, especially at work where he uses it to keep things moving.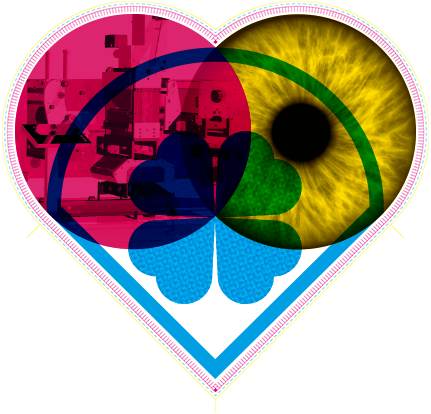 For us more means

our strengths

with

strong partners
To the printer
we offer tomorrow's
technologies faster
and more
economically.

+

Ferdinand Rüsch,
Switzerland

Vice Chairman of the Board, Majority Shareholder of Gallus Group, Switzerland

+

Frank Kropp,
Heidelberg

Head of R&D,
Heidelberg, Germany

+

Sascha Brandhorst,
Siegen

CEO/Executive Director
NEO 7EVEN
Siegen, Germany
Ferdinand Rüesch, Vice Chairman of the Board, Gallus Group, Switzerland
Ferdinand Rüesch is the Vice President of the Swiss-based company that dates back to 1923. Since then Gallus has evolved as a market leader in packaging and label printing. In 1999, Heidelberg acquired a 30 percent share in Gallus, underscoring the importance of the partnership. "Moving ahead," says Rüesch, "the partnership will intensify as Heidelberg develops its digital capabilities and moves further into the higher value segment of the growing digital printing business." A special focus of the partnership will be the development of packaging solutions for the pharmaceutical industry. This industry is large, global, highly regulated – and requires the highest quality standards to protect package content and ultimately patients the world over.
Frank Kropp, Head of Research and Development, Heidelberg
Frank Kropp began his career at Heidelberg in 1994, after completing his engineering studies at the University of Dortmund. He has been leading the company's R&D activities since April 1, 2012. Since He joined the company 20 years ago the focus of R&D activities has changed greatly. Technology today doesn't just mean developing innovative high-performance machines. Tomorrow's technology leaders must also know where they are leaders and where they and their customers are better served by learning from other leaders. Working closely together with strong partners such as Ricoh and Fujifilm in digital printing, and looking for new ways to compete in packaging together with Gallus, enhance Heidelberg's own strengths and are a key part of its R&D strategy. "R&D also means researching prospective partners," says Frank Kropp, "recognizing their strengths and finding ways to quickly integrate these strengths to develop new products more efficiently and more quickly." He adds: "Looking back it is a great change from the way R&D was understood when I first came to Heidelberg. Looking ahead I see this change as a great opportunity."
Sascha Brandhorst, CEO/Executive Director NEO 7EVEN, Siegen, Germany
For Sascha Brandhorst and his team at NEO 7EVEN, software is not really about software: it's about attitude. What attitude? Here Sascha doesn't speak for himself, he lets Thomas Jefferson do the talking
"Nothing can stop the man with the right mental attitude from achieving his goal; nothing on earth can help the man with the wrong mental attitude."
Thomas Jefferson (1743–1826) third President of the United States
Bottom line: If you use your mind the right way, you will reach your goal. And so Heidelberg and NEO 7EVEN have entered into a partnership. Hardware meets software, like minds think alike, common goals to be reached on the road ahead. And there will be new roads for Heidelberg – and for NEO 7EVEN.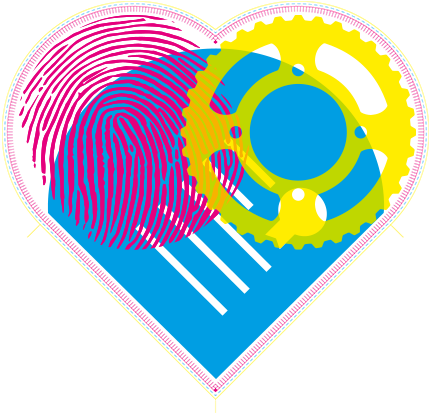 To us more means

machine

and

man.
To the printer
we offer comprehensive
customer care that makes
the best machines even better.

+

Peter Tix,
Heidelberg

Head of Business Area Consumables and CtP
Heidelberg, Germany

+

Gilles Aubin,
Paris

President, Imprimerie Dridé, Neuilly-sur-Marne
near Paris, France

+

Tim Moreton,
New Jersey

President , Contemporary Graphic Solutions, Pennsauken
New Jersey, USA

+

Bernhard Steinel,
Heidelberg

Head of Business Area Systemservice
Heidelberg, Germany
Peter Tix, Head of Business Area Consumables and CtP, Heidelberg
Peter Tix studied industrial engineering/business administration at the Technical University of Karlsruhe and joined the Heidelberg team in 1991. He took over as head of what has become today's Consumables Business Area on July 1, 2008, the year when the global financial crisis hit the printing industry with full force. In the face of structural change and ongoing consolidation, consumables have assumed an increasingly important role. Despite the crises that began in 2008, global print volume remains for the most part stable; this stability marks the potential in the consumables area. Peter Tix is not a great fan of the term "consumables." Why? "It's misleading," says Tix. "The word consumables is an understatement. Consumables are much more than simply things that get used up in the printing process and have to be replaced. Today's competitive consumables are innovations, improving the performance of the printing process significantly." Examples? "Our Saphira ECO inks add value through their tested environmental friendliness. Or our highly reactive inks can save energy when used together with our LE (low energy) UV dryer. The goal is to tune consumables as perfectly as possible to equipment, offered as an optimized performance kit. "It's a paradox of progress in consumables," Tix points out: "The better consumables get, the less the printer needs – and the more valuable consumables become."
Gilles Aubin, President, Imprimerie Dridé, Neuilly-sur-Marne, near Paris, France
Gilles Aubin is president of one of the best-known and most productive print shops in greater Paris: Imprimerie Dridé. Dridé dates back to 1934 and has grown continually. 2011 marked a turning point in the company's growth. That was the year that Dridé decided to double the size of its facility, and completely modernize its machine park. It was an entrepreneurial decision of the first order – involving millions of euros. But the decision to expand and modernize was not the only decision Gilles Aubin had to make. He also made a decision to make sure that his plans would be successful, and so he decided to work closely with Heidelberg. "Heidelberg helped us along the entire value chain," says Aubin, "from A to Z, equipment to consumables, to performance consulting." For Dridé, Heidelberg was the only company with the innovative strengths, the breadth of competency and the reliability that could meet all its needs. Today, Dridé employs some 75 people, working three shifts in facilities covering more than 8,000 square meters.
Tim Moreton, President , Contemporary Graphic Solutions, Pennsauken, New Jersey, USA
Heidelberg's Performance Plus helped Contemporary Graphic Solutions optimize the use of their presses and improve all aspects of the work process. The result: Employees learned, were empowered and motivated to change – and the company performance improved. See for yourself.
Bernhard Steinel, Head of Business Area Systemservice, Heidelberg
Bernhard Steinel studied engineering in Mannheim and joined the Heidelberg team in 1977. He has been responsible for Global Systemservice at Heidelberg since 2001. Service has always been important. When the editor enters the pressroom with a news scoop and shouts "Stop the presses!" it's good news for the printer. New news means more copies. But when the foreman in the pressroom discovers that something is wrong with one of his expensive machines and cries "Stop the presses!" it's bad news. Stopped presses cost money, time, reputation and more than a few headaches. For Bernhard Steinel, making sure that the machines don't stop is not really what service is all about. Making sure that the equipment works is the minimum meaning of service. Bernhard Steinel aims to maximize the meaning of service."For us, service means more than just keeping the equipment running," he stresses. "It means finding ways to earn more when it is running. It's really about enhancing the overall productivity by optimizing the entire printing process, from taking orders and delivering printed products." Perfomance Plus is the name Heidelberg has given to this service concept. Heidelberg consultants work closely with the customer and leave nothing in the entire process unexamined. A measurable performance improvement is agreed upon by Heidelberg and the customer. If the goal is met, the agreed-upon fee becomes due. "The customer only pays if we deliver," says Steinel. "If our Performance Plus service doesn't bring better results, then the customer doesn't pay. That's how great our commitment to service is."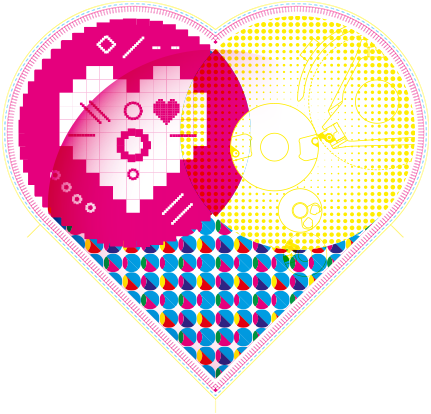 To us more means

offset

and

digital.
To the printer
we offer both the
productivity of offset
and the flexibility
of digital.

+

Stefen Hasenzahl,
Heidelberg

Head of Business Area Sheetfed Offset
Heidelberg, Germany

+

Jason Oliver,
Heidelberg

Head of Business Area Digital Printing
Heidelberg, Germany
Stefan Hasenzahl, Head of Business Area Sheetfed Offset, Heidelberg
Stefan Hasenzahl has worked at the corporate headquarters in Heidelberg, as well as in Japan, Taiwan and China, the company's largest single market. In China he was instrumental in setting up and developing Heidelberg's own production site in Qingpu. In a sense, he represents both productivity and flexibility. Flexibility with respect to his ability to adapt to ever-new challenges. And now in a special sense he stands for productivity – he is in charge of the company's core sheetfed offset business, renowned for the productivity of its presses. Heidelberg's Speedmaster series can print up to18,000 sheets an hour with impeccable quality. Stefan Hasenzahl defines the either/or of either specialist or all-rounder. He is the all-round specialist. And he is proud of it. Today's challenge: how to make the most productive printing presses more profitable.
Jason Oliver, Head of Business Area Digital Printing, Heidelberg
Jason Oliver joined Heidelberg in 2012, coming from a US digital print supplier where he was last responsible for global sales of digital inkjet printing systems. He studied in Paderborn, Germany and Lawrence, Kansas (US), where he gained a Master of Business Administration. At Heidelberg he is responsible for the successful expansion of the digital business. Why did he come to Heidelberg? "I love a challenge," he says with a grin, and adds: "And I like the opportunities we have at Heidelberg." For Oliver the challenge has two parts. First, you need a strong partner, because it is impossible to develop and integrate all the necessary technologies and features alone. And second, when you have successfully developed your product, you have to be able to take it to market. Oliver is convinced: "Heidelberg addresses both of these challenges. Heidelberg remains the brand in the printing industry, and nearly everyone wants to be our partner." In the value segment of the digital business Heidelberg has been working successfully with Ricoh since 2011, and in the fall of 2013 Heidelberg entered a partnership with Fujifilm. Using Fujifilm's leading inkjet technology Oliver hopes to develop digital presses for industrial printers that have the same engineering quality as Heidelberg's renowned sheetfet offset presses.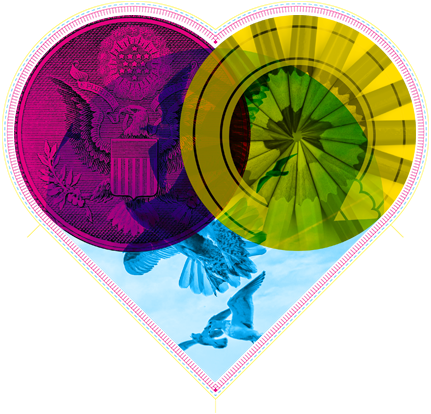 To us more means

art

and

commerce.
To the printer
we offer technical
mastery that spells
economic success.

+

Bob Tursack,
Pennsylvania

CEO, Brilliant Graphics, Exton
Pennsylvania, USA

+

Michael R. Murphy,
Minnesota

President, Japs-Olson Company, St. Louis Park, Minnesota, USA
Bob Tursack, CEO, Brilliant Graphics, Exton, Pennsylvania, USA
Masterpieces of art are unique. A reproduction of something unique is a contradiction in terms, unless the reproduction is itself a work of art. This is where the art of printing and the printing of art meet. And this is where Bob Tursack and Brilliant Graphics enter the picture. Bob Tursack is CEO of Brilliant Graphics in Exton, Pennsylvania. He started developing his passion for print in the darkroom when he was 13. And his passion for printing has been growing ever since. When the Brilliant Press division of the company was launched, the first release was Seldom Seen by George Tice, one of America's best-known fine-art photographers.
Bob, how long have you been at Brilliant?
In printing and working in business my entire life. Started training on a small press when I was 12. First darkroom and camera when I was 13.
What are your sources of inspiration/or what do you like the best when it comes to your position here?
I find enjoyment and inspiration in speaking with photographers, painters, designers and especially other leaders in their respective business disciplines. I also enjoy reading about art, business and government icons. One of my favorite authors is Eli Goldratt.
What positions have you held in the past that benefit your current position and why?
I have worked in every department, and have consulted with other companies, giving me a bigger view of the business world.
List degrees/qualifications if applicable
Courses at RIT, GATF, Heidelberg School in Germany, member of the Soderstrom Society, various photographic courses with Ansel Adams, Fred Picker, Maine Photographic Workshops.
What is the strongest asset that you bring to the table here at Brilliant?
A passion and energy for helping customers make money via mediums of all kinds, but especially through the vehicle of print.
Michael R. Murphy, President, Japs-Olson Company, St. Louis Park, Minnesota, USA
Things have changed quite a bit since Barney Japs and G.F. Olson founded their company in 1907.Back then, a job with a print run of a million copies was a dream come true. It would keep the presses running into the night and the money coming in every day for a long time. The thought of a job with a million pieces – each piece highest quality and individualized with a different name on it – would have been a nightmare. Totally unthinkable. Technologically impossible. Economically unimaginable. Who could have dreamed a century ago that a printer would be asked to do a million direct mailings a day? This is reality today at Japs-Olson. And thanks to the newest digital technologies, Japs-Olsen is not only able to do the job, but also can make money doing it. Michael Murphy and the people at Japs-Olson have become leaders in direct mailing, and Heidelberg has helped them do it. Japs-Olson's customers include banking and financial institutions, retail giants, credit card and insurance companies, and commercial products companies.
We are here
Heidelberg 2013/14 Annual Report
download
Investor Relations
Kurfürstenanlage 52-60
69115 Heidelberg
Tel.: +49-6221-92 6020
Fax: +49-6221-92 6061